A BRAND NEW OVERNIGHT EXPERIENCE!
The door to the main hall groans loudly as you step inside, your eyes growing wide in the dark. There is a strange, wet, metallic scent in the air, and something stomach-churning, sickly sweet with rot. Through the darkness, you can make out a shape shuffling towards you, a figure in a black robe. Their hood falls away, revealing a white, emotionless mask. Toby grabs the scruff of your neck and throws you deeper into Edward's domain. Your screams drown out the grandfather clock as it chimes only once. Welcome to a brand new overnight experience presented by The Basement.
The Basement is offering a premiere experience for our most dedicated escape room enthusiasts. Tandy After Dark is a VIP private party for you and your friends to spend the night in Edward's house of murder and malefactions. Play all four of our immersive experiences, unlock a secret mini-game, relax with complimentary refreshments, and take home unique keepsakes to commemorate your night!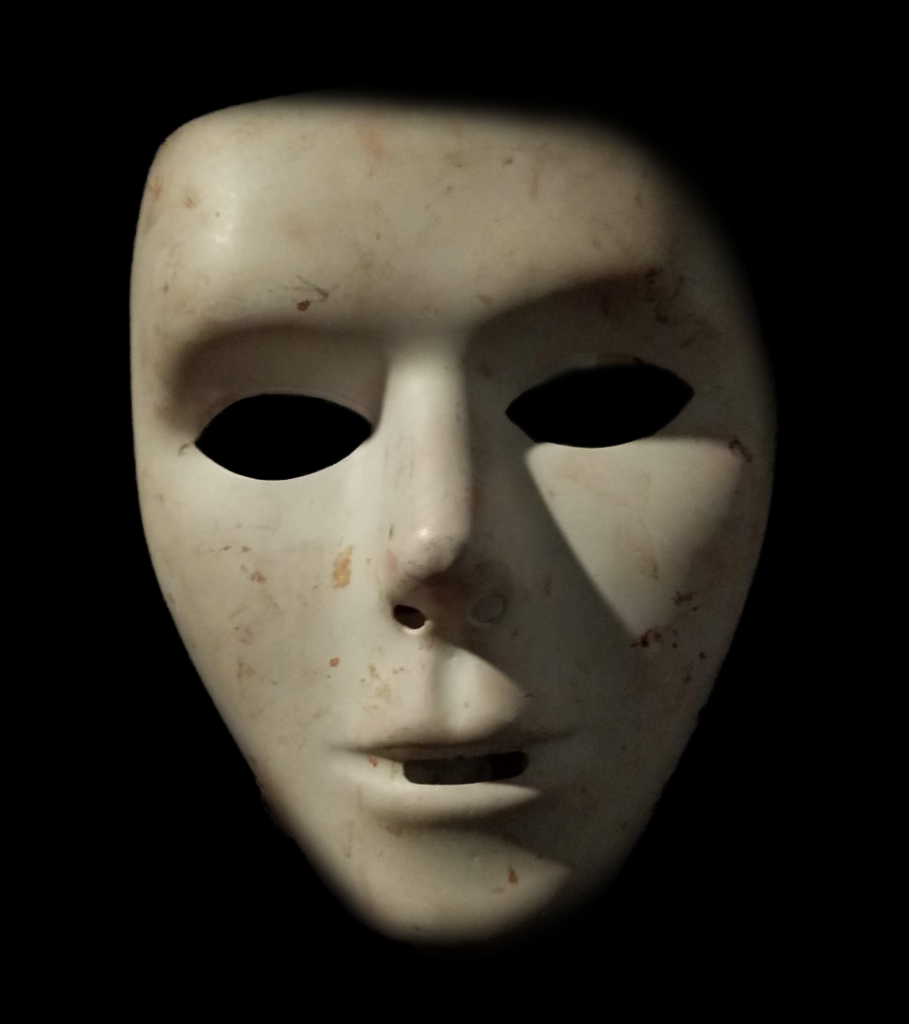 WAIT, WHAT'S HAPPENING?
For the first time, The Basement is opening its doors After Hours for a unique, overnight experience. Here's everything you need to know:
Tandy After Dark is a private, VIP event. Stay up all night to play ALL FOUR of our horror-themed escape experiences, back-to-back! This event begins at around 1am and lasts between 5-6 hours.
Ever felt like you needed MORE TIME during your game? During Tandy After Dark, you and your team will play until you complete each experience!
You and your party will have the facility completely to yourselves. We will be locking the doors behind you, and the gate to our parking lot, keeping your vehicles safe. The staff is totally dedicated to ensuring you have the best possible experience!
WOAH, TELL ME MORE!
Between or after your experiences, you will have access to our private Event Space. There you can relax, play, and continue your adventure!
Unlock a secret mini-game EXCLUSIVE to this event! As you progress through each experience, more of the puzzle will reveal itself! Search for clues in the Event Space, unraveling a dark secret.
Enjoy refreshments and snacks during your downtime: icy cold soft drinks, energy drinks, coffee, and water alongside a variety of snacks! You can even bring in your own food at no additional cost.
The Event Space is stocked with horror movies on demand, party video games, board games, ping-pong, foosball, music, and other surprises! Seriously! And if there's a specific movie you'd like to have on, we'd be happy to have it ready for you.
INCLUDED EXTRAS!
Designed exclusively to commemorate your overnight experience, you can choose between a beautiful enamel pin, or its keychain counterpart!
Each guest will take home a glossy, printed group photo with a special Tandy After Dark overlay! Suitable for framing, it's a fantastic way to capture the memory of your evening.
You will also receive the perks of our punch card system, for succeeding in all four games, you walk away with a merchandise prize package!
A NIGHT TO REMEMBER
At The Basement, we love challenging puzzles, immersive horror, and doing really cool things for our guests. This Halloween Season, we are looking forward to this after-hours event. Although you can't actually sleep over at The Basement, this nightmare will certainly keep you awake. Premium experiences, exclusive access, and all manner of cool bonuses make Tandy After Dark a cool new way to live your own horror story.
As a team, we don't often talk about this, but there's something distinctly creepy about The Basement when no one else is around; the darkness swallows you if you're not careful. It's hard to pin strange sounds on other guests… when there aren't any in the building. We're just glad you'll be there to keep us company.
If you have an idea to personalize your event, we want to hear all about it! Our guests have roped us into all sorts of schemes of their own to surprise their friends and loved ones. Consider planning this experience in advance and kidnapping your teammates! Blindfold them and drag them to Sylmar. That's one sure fire way to keep them talking for years to come. Okay, maybe…don't do that. But if you'd like to plan additional details, just let us know!
COME AND PLAY WITH US, DANNY
How to Book: Click this link to be directed to our booking page! Just like any of our experiences, choose the date that works best for you, and gather your group together. This experience suits 4-8 players. If you are interested in bringing a larger group of people, please contact our Events Coordinator by filling out This Form!
Tandy After Dark is a fantastic way to get the full Basement experience. From the moment you walk through our front door, to the first scream, and the final shudder, we are so looking forward to filling your October with fear and mystery. It's the most wonderful time of year, after all! We can't wait to eat- I MEAN MEET you all very soon!