Special Events Are Back!
The fog is thick, spilling between lichen-encrusted tomb stones and angelic statues with grime-streaked faces. You can see your breath in the cold night air; a gasp catches in your throat. A rustling, scratching noise: something disturbing the wet earth. From below, a hand bursts through the muck of a rain soaked grave, flesh grey and rotted. It is curled in a fist, clutching a note. You hesitantly take the offering, unfurling its creases.
"Welcome Back!!! The Basement is now available for Special Event Bookings for all occasions!"
WHAT COULD THIS MEAN???
We are so excited to jump back into the fun of creating special events for you and your team. Whatever you are celebrating, The Basement: A Live Escape Room Experience has you covered. Our party packages include access to our comfortable event space, filled with food, fun, and frights! There are tons of options to create a celebration tailored to you.
The Basement also specializes in Los Angeles Corporate Team Building Events! Nothing brings people together like fearing for their lives! Playing our games is an excellent way to see how your team performs under pressure. Which sounds more engaging? Putting your brains together to escape the clutches of a cannibalistic serial killer; or a three legged race at the company picnic?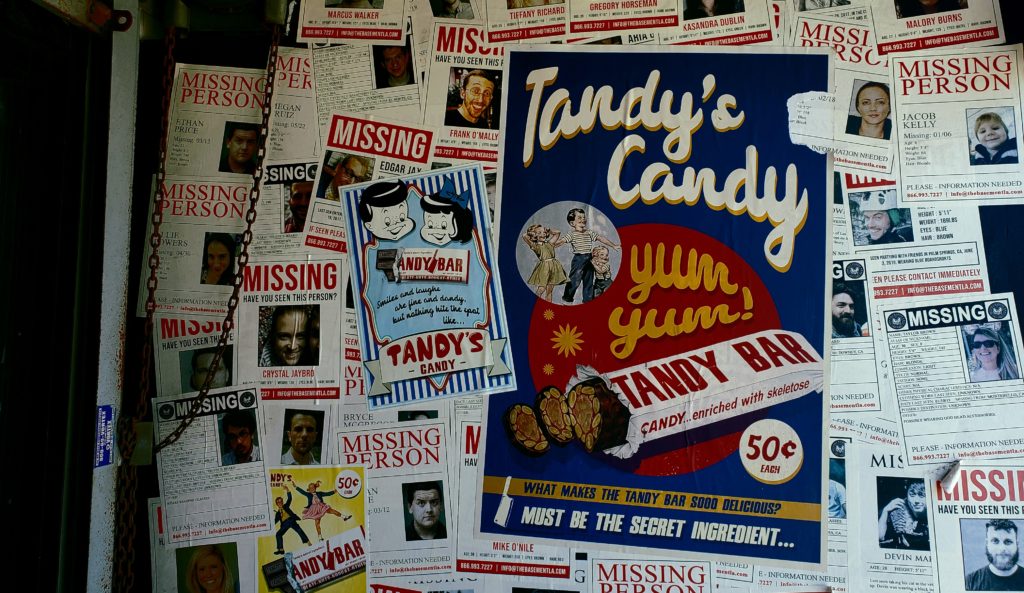 HOW DOES IT WORK?
Due to the personalized nature of event creation, email our Events Coordinator, Anna Kraus at [email protected] to learn more and book a reservation for you and your group. If you prefer phone calls: (866) 993-7227 and Dial Extension 2. We can chat about your needs, your darkest fears, your deepest desires, and all of the options you can choose from!
WHAT'S IN IT FOR ME?
SPACE, THE FINAL FRONTIER
When you book a private event with The Basement, you receive access to our VIP Events Space filled with comfy couches, games, tv and movies, music, and more! Challenge your friends to a game of Ping-pong or Foosball, the winner gets bragging rights for life. Take a nap. Destroy your teammates at Super Smash Bros. Play Bop-It until your brain hurts, I'm not going to stop you. 
This is a great place to hype yourselves up before your escape room experiences, and an excellent place to crash when the chips fall. We see people all the time vibing after their game in the sweaty parking lot. Why do that when you can relax with an icy cold drink in luxurious air conditioned comfort?
The VIP Events Space is the perfect place for everyone's favorite party activity:
FOOD AND DRINK
More often than not, you are the food at The Basement. But just for our private party and corporate team building guests, we make an exception. We offer a variety of options when it comes to feeding the masses. Keep it simple with snacks and drinks, or coffee and desserts. Stomach rumbling? Go all out with a lunch or dinner buffet! Local restaurants provide Italian, Asian Fusion, Mediterranean, Mexican and All American selections. We can also accommodate special requests such as vegetarian and vegan offerings.
Also, what occasion isn't improved with cake? I literally can't think of any. If you would like a custom cake, we can make that happen for you. I promise I'll only steal a little frosting.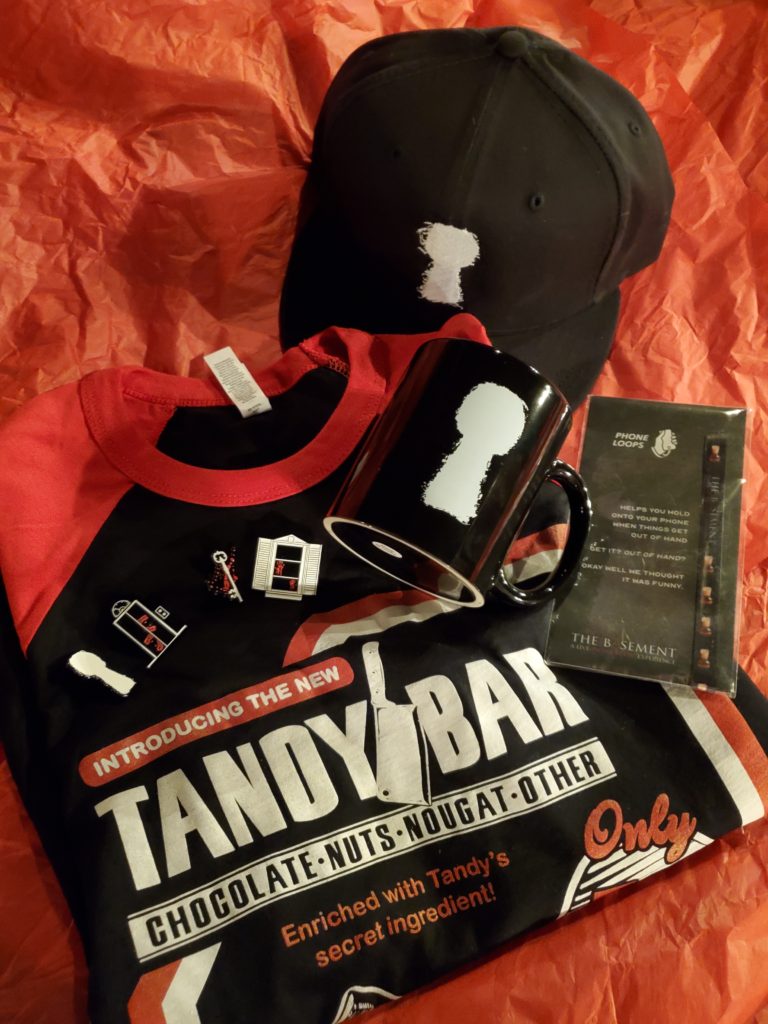 ADDITIONAL ENTERTAINMENT
Want to absolutely dazzle your friends, family, coworkers, and kidnapped victims? On top of the already super fantastic escape experiences that you can choose from, we also offer even more Wow Factor. You have the option to invite along a Magician to entertain you and your guests. From the world-renowned Magic Castle, illusions and mysteries abound!
(If you ask really nicely, I will also juggle for you. For like, 30 seconds max.)
KEEPSAKES
Whether to wave a banner of great triumph, to bandage a bruised brain, or to simply take the memories home, The Basement has a wide variety of fun and stylish memorabilia. We offer printed group photos, t-shirts, and other accessories. Specially curated gift bags are also available!
FINDING PATTERNS WITHIN
What do we know about ourselves, really? For Corporate Team Building Events we offer a Team Analytics Breakdown to give you insight on your team's structure! It's a great way to see yourselves through the watchful eyes of your hosts and in-room talent. We look for patterns in problem-solving behavior, in group dynamics, and leadership. Seeking out the fearless, the headstrong, and the cooperative, our team finds the strengths in yours. Just like Mother always said, "Be on your best behavior, you never know who is watching and secretly judging you!" …Oh that was just my mother? Huh. Anyway.
WHY CHOOSE THE BASEMENT?
Whether you are looking to build your team's motivation, celebrate a birthday, deathday, marriage, engagement, arrangement, annulment, or whatever, The Basement is sure to provide a unique experience that you and your guests will never forget. Our top-of-the-line experiences are sure to send shivers down your spine and leave your head spinning! At The Basement, we are incredibly proud of our world-class customer service. Our staff is ready to help you make lasting memories. You already know we're the best at what we do, let's tailor it especially for you and your crew.