How Much is an Escape Room?
Have you been wondering How Much Is An Escape Room Experience? Well, depending on how many people are on your escape team and what day of the week your group wants to do the escape room, prices will vary. But you can rest assured that with the cost of an escape room, you're guaranteed to get a fun-filled, challenging experience.
Escape rooms are great for team-building exercises and can be enjoyed by people of nearly all ages. Whether it's between family members, friends, colleagues at the office, or on a date night, everyone will have a blast! You'll have to use your wits and work together to solve puzzles, uncover clues, and crack codes in order to escape the room.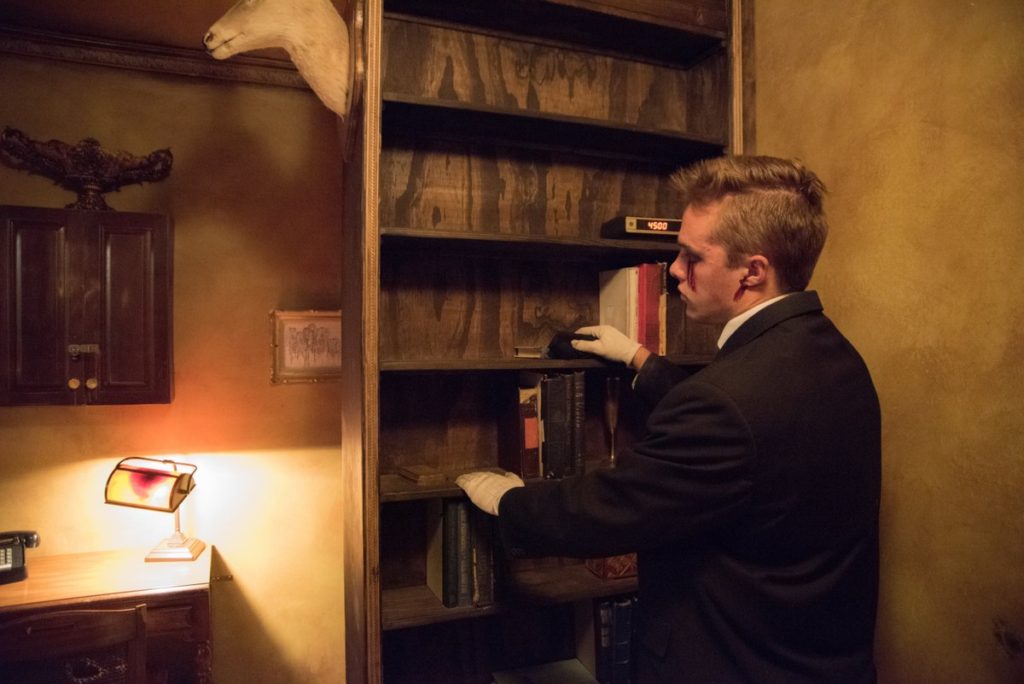 At The Basement: Los Angeles, our goal is to provide an unforgettable escape room game experience at a great price that everyone will love. We have 4 wonderfully themed escape rooms to choose from, offering something for everyone. Each room offers unique puzzles and challenges that will test your skills and knowledge. Our experienced staff and game masters are always on hand to provide hints if you need them.
So come on down and join us – the fun never stops at The Basement: Los Angeles!
What Are Escape Rooms?
Escape rooms are interactive, captivating physical games that make a great group activity for friends or family. Your team must solve intriguing problems and a series of puzzles and riddles to "escape" the room before time runs out. Escape games can be found all over the world and have been gaining popularity in recent years.
What's the difference between Escape Rooms and Maze Rooms?
Though they're both completely immersive experiences that make a great experience for friends or family who are thrill seekers, escape rooms and maze rooms differ in a few key ways.
Escape rooms require active participants to solve logic puzzles and fun riddles while they find themselves in precarious situations in the room and are typically time sensitive – giving your team a challenge, whereas maze rooms involve navigating a physical space with dead ends and other navigational challenges. Escape rooms require high levels of mental acuity and problem-solving, while maze rooms challenge physical dexterity.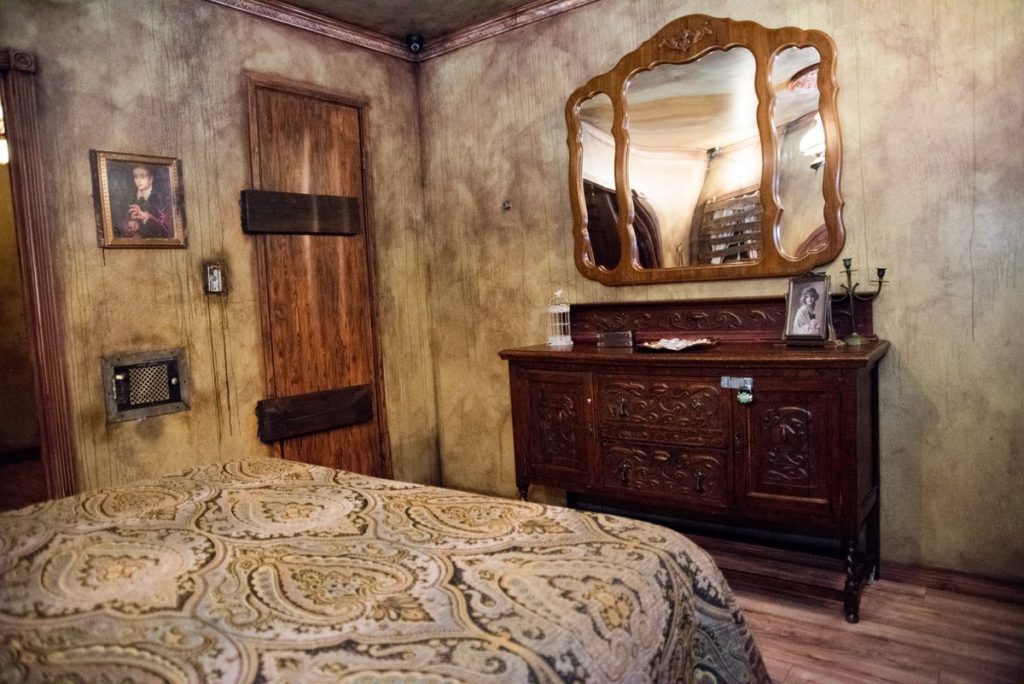 Types of Escape Room Games
Escape room games come in many different varieties. Some may be obstacle driven escape rooms, immersive stories based on a particular theme, such as a murder mystery or race against time, while others are more generic, with puzzles and challenges that must be completed using all the clues available in the quest rooms and your own problem-solving skills.
Some escape rooms can also include physical challenges, such as crawling through a small space or unlocking doors. Other puzzle-based escape rooms may be more focused on finding hidden clues or objects, solving codes, and matching symbols to open boxes or doors. No matter the type of escape room game you choose, the goal is always to solve all the puzzles and unlock any secrets before your set time limit runs out.
Host A Private Event At An Escape Room
If you're looking for a unique and fun way to bring your family, friends, or co-workers together, consider immersive escape rooms for an unforgettable private event. At The Basement escape rooms, we can accommodate large groups of people, so you can invite everyone from your close family members to your closest friends!
Birthday Parties
Tired of the same old birthday party ideas? Turn your birthday celebration into an unforgettable event with a private escape room experience! Our Los Angeles escape rooms are designed to provide a thrilling and interactive adventure full of surprises. Whether you're looking for your child's special day or your own milestone birthday, our exciting and challenging escape room themes will make it a day to remember.
Graduations
You've worked tirelessly for those years of schooling, now it's time to celebrate in the city for a night! Whether you're celebrating your high school or college graduation, The Basement escape rooms offer a unique and exciting way to mark this special occasion. Our high-action quest games will provide an extraordinarily realistic interactive adventure that will help you create memories that will last long after you're done playing and the party is over.
Corporate Events
Escape rooms are the perfect way to bring your team together and have fun while bonding outside of work. Our captivating escape rooms and their games will help your employees learn more about each other, spark creative problem-solving, and give everyone something to talk about after the event. Let us help you create a better relationship with your co-workers by giving them a great story about the best escape rooms in Los Angeles.
Date Nights
Going out on a date can be intimidating. If you're tired of the same old dinner and a movie routine, why not try something new and play an escape game together? An escape room game is a great idea if you're looking for an easy way to break the ice and have fun while doing it. Our games are designed to bring people together as they work collaboratively in order to solve puzzles, collect clues, and ultimately win the game. With our games, you can be sure that you'll have a night to remember and will make your date one they won't forget.
Bachelor and Bachelorette Parties
Are you looking to spice up your bachelor or bachelorette party in the greater Los Angeles area? Our escape rooms are a great way to get your party started and give you something every thrill seeker will find exciting. Our LA established escape rooms are filled with puzzles and challenges that will have your party members working together to escape. It's the perfect way to get everyone talking, laughing, and enjoying their time together.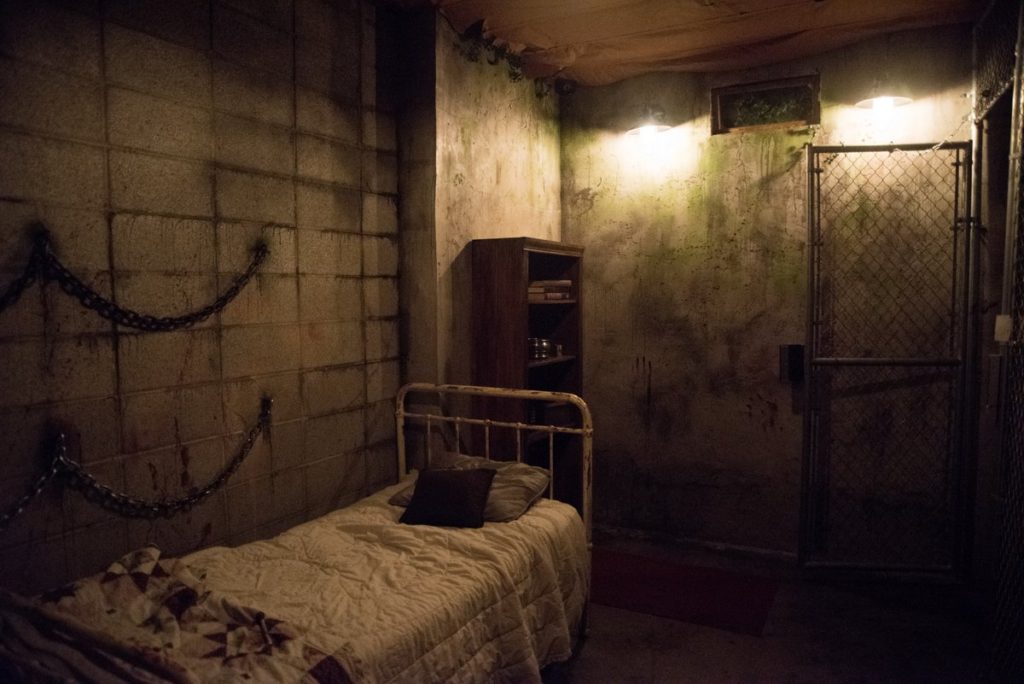 But Wait … There's More!
When you book a private event at The Basement, you also get access to exclusive add-ons like:
Food & Drinks
We've partnered with local restaurants to offer a variety of different catering options that are sure to please any pallet. Breakfast, Lunch, and Dinner selections are available. You can also choose from a selection of snacks and drinks like coffee or desserts, perfect for enjoying once you've managed to escape.
Entertainment
Want to dazzle your friends, family, or co-workers? Invite a Magician from the world-renowned Magic Castle to entertain you and your guests! Specializing in up-close magic, our magical partner is sure to leave your team amazed.
Take It Home
The Basement has lots of fun and stylish memorabilia for you to take home. We offer printed group photos, shirts, and accessories. Specially curated gift bags are also available for your special event. So, why not send your group home with more than the memories of their experience at the best escape rooms in LA?
So, How Much Is An Escape Room Game Experience?
The prices of escape room experiences vary greatly depending on the location, difficulty level, and length of time required. At The Basement Los Angeles, prices may range from as little as $20 per person to upwards of $100 or more depending on the day, time, number of active participants, and how many escape rooms you want to play. The most common price for most games is $36 per person with a 2-person minimum and an 8-person maximum for team sizes. We also offer a military discount for those who are currently or have served. Check out our website or contact us for more information about current pricing and availability.
Book Your First Escape Room Today!
No matter your skill level, The Basement has something for everyone. From novice to seasoned escape room experts, our escape games offer a challenge and an adventure you won't soon forget. Our rooms vary in difficulty from beginner to expert and are designed to give players a fun experience no matter their skill level. Book your escape today and see if you can make it out in time. Our rooms are available seven days a week, but they book up fast, so don't wait too long!
Frequently Asked Questions
What is a "game master"?
A game master is the person who will be controlling your experience, setting up the room and giving you hints throughout your session. They are there to make sure that everything goes smoothly and everyone has a great time!
Is there parking at The Basement location?
Yes, there is plenty of parking available in the lot adjacent to our location.
Do you have other The Basement locations?
Yes, we do! We currently have locations in Los Angeles, Las Vegas, and Kansas City.
Are children allowed to participate?
Yes, we do allow children over the age of 12 to participate in our escape rooms. However, they must complete a waiver and be accompanied by an adult at all times.
How do I book an escape room?
Check out our "Experiences" page and decode which game or games you would like to play. Select your number of players, the game and location, and the timeslot you'd like to reserve. After that, select the red, "Book" button. It's that easy!
What should I wear?
We recommend wearing comfortable clothing and closed-toe shoes for all members of your party. Avoid high heels or anything too loose that may cause you to trip or get snagged on something while inside the game room.