Escape Room Party Ideas
The list reads: Sackcloth hoods stitched to floor-length cloaks, black and red candles, heady incense, and the deepest purple wine; parcels wrapped in stained parchment, smeared with undeterminable, dark smudges. Equally unnerving is the guest list: rotting memories, forsaken friends, family members ashen on the wind. The masked creature merrily checks off his scrawled list and hovers over the last item.
Birthday Cake.
It's a good thing Toby read this blog post for the world's greatest Escape Room Party Ideas! (But wait, if this is the start of the post… and Toby's already read it… how does THAT work? Don't think about it too hard. It's just a horror-themed escape room blog, you can't take it too seriously.)
Celebrate with Us!
Ever thought of having an escape room birthday party? It's a super fun way to bond with your friends over a little casual cannibalistic murder. Nothing brings people together like the special gift of paralyzing fear! Problem solving as a team is really satisfying and can strengthen your bonds in an exciting way. At The Basement: A Live Escape Room Experience, we offer customizable events to fit any celebration: birthday parties, of course, but also team building events, wedding parties, engagements, family gatherings, and graduation celebrations! Booking an event at The Basement is a great solution to your party-planning puzzlements.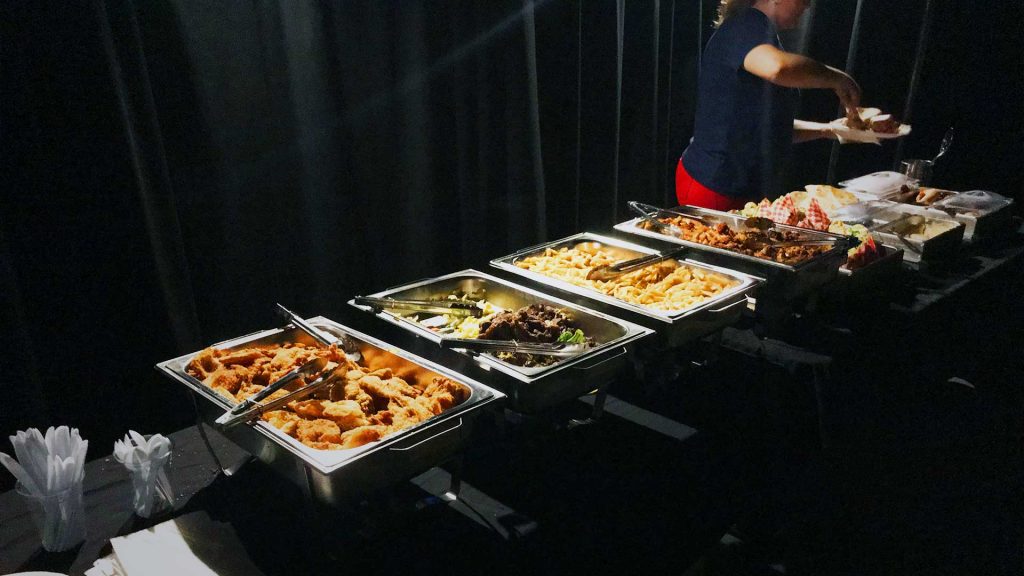 Themed birthdays are not just for kids. (No matter what my step-dad says. You just don't understand, Mike.) Especially here at The Basement, we embrace theatrical storytelling for an older audience. In fact, all guests must be at least 12 years old to participate. Celebrating with us is better suited to older kids, teens, and adults.
Why Have an Escape Room Birthday Party?
Parties celebrating any occasion is more fun with a central activity to rally behind! It certainly makes for a better party than awkwardly standing next to a punch bowl, waiting for the fun to happen. Having your event with us means kidnapping your party guests and forcing them to solve puzzles and crack secret codes. Doesn't that sound WAY better? Maybe I'm not selling this idea very well.
You can even bring your own party decorations to set up in our event space to totally deck the place out. Confetti, balloons, streamers, and singing telegrams are all welcome! We would love to see the Event Space covered in blood, knives, question mark cut-outs, skeletons, magnifying glasses, or other spooky escape room themed paraphernalia. And don't forget the cake! We also offer fully catered meals, snacks, and drinks. You can customize your events with all kinds of awesome options!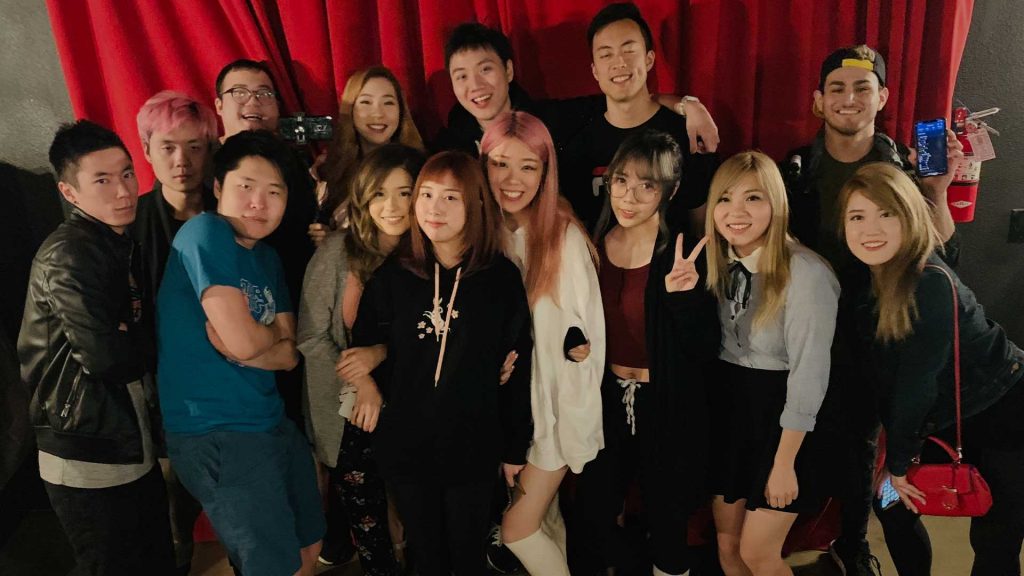 We can even help you create rad "goodie bags" or party favors for all of your guests. Our tee-shirts and enamel pins are a great way to memorialize your time with us.
Guests who visit us on their actual birthday (and have a government issued ID to prove it!) get to take home a special birthday gift from Edward Tandy himself: A totally rad, super cool Basement tee-shirt! They make excellent conversation starters.
Make Your Own DIY Escape Room (For Kiddos!)
If you're celebrating a child's birthday party, but still want to incorporate a fun escape room game, you can create your own game at home! This is a great option for younger kids that may have an unhinged obsession with escape rooms. Kids love all kinds of weird stuff. Here are some fun tips from the pros on how to create an awesome escape room for kids!
Escape Room in a Box – There are several game companies that have designed table-top escape rooms, puzzles to solve and clues to unlock from the comfort of your own home. Kids and adults alike can find secret messages to be uncovered in a fun game like this. Be sure to do your research and find an escape-room-in-a-box that's appropriate for the age level you're looking to entertain.
Maybe you're looking for a little MORE, looking to create something from the ground up! It can be so much fun building your own escape room. Birthday party ideas like these take a lot of care and effort, but can create unforgettable memories for each and every party guest. The Birthday Kid can even get in on the action, establishing a theme or helping set up decorations.
With a focus on solving puzzles and the opportunity to open real locks, can the kids complete their task in an hour? You might even consider cutting down their time to half an hour, just to keep their attention. What is their goal? What obstacles to they face? How will you transform your living room or backyard? An at-home escape room might be just what they need to tide them over until they turn 12 and can party with us!
Bringing the Party to Your Games
We embrace cool ideas here at The Basement. If you have something up your sleeve that you'd like to incorporate into a game, PLEASE let us know! Our staff have assisted in Proposals, Baby Announcements, and other fun surprises for our guests. Proposals are especially exciting as they can be worked into any of our games. Solving a puzzle might just unlock your future!
If you think it would be cool, we're probably down to help. When you plan your event, talk to your Basement point of contact about all your rad ideas! You can learn more about party planning details on our Events Page. There's a super helpful form to fill out to send your information directly to our Events Coordinator. From there, they can send you more information about how to customize your party! We can figure this out together.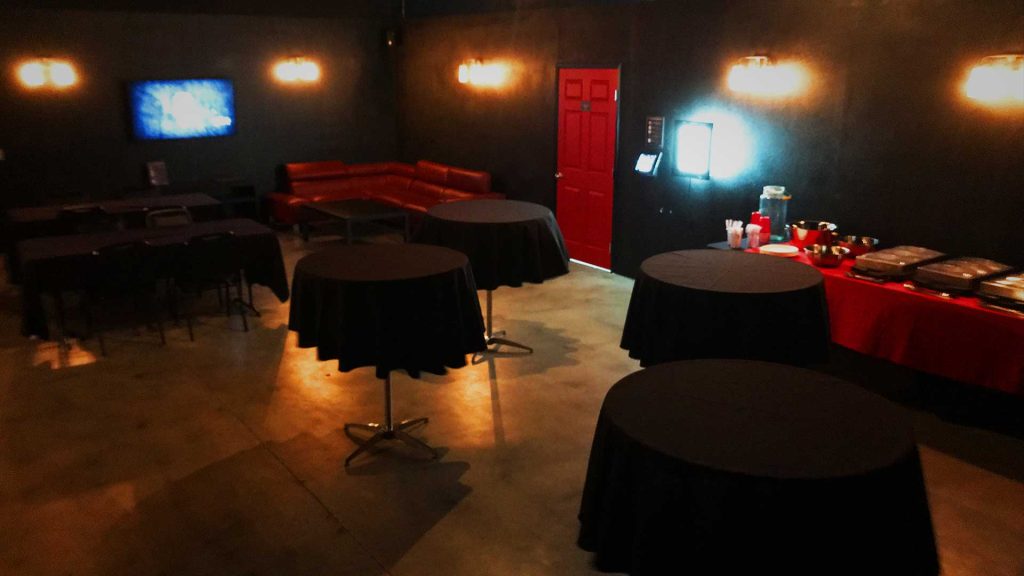 Wrapping Up
Whether you're planning a birthday party for a Cool Grandma, your college roommate, or a puzzle-solving whiz-kid, adding an escape room element can take things to the next level. The Basement is thrilled to help with all your party planning needs. Who knows, you might just find the most unforgettable birthday hidden inside a warehouse in Sylmar, California.