Do Escape Rooms Have Bathrooms?
When the heavy, black metal door swings closed, it locks behind you with a spine-chilling rattle. The rules are simple in this game of life and death: escape, or die trying. Your hands fumble in the dark for an exit, a gate, a lock, a key. None can be found. The sickening realization dawns on you, the true nature of your claustrophobic, captured existence pressing in around you: You will never leave this place, you will never see the sky again. You are trapped in the home of a cannibalistic serial killer with no way out. You think to yourself in a moment of panic and desperation: "Do Escape Rooms Have Bathrooms?"
Here at The Basement: A Live Escape Room Experience, all of our locations have a public restroom accessible to guests. The important thing to note is that there are not FUNCTIONING restrooms INSIDE the experiences. This distinction is vital because, well, there is technically a bathroom inside The Basement game. It's just not a real one. Please don't use it. We've had people try and that's one of the biggest reasons inebriated guests are not allowed to play. The staff at our escape rooms have seen it all. So yes, we do: escape rooms have bathrooms.
Be Prepared
Like a mom chaperoning a 4th grade field trip, we will often ask, "Does anybody need to use the bathroom before we get started?" Remember, you are locked inside a room for 45 minutes. It's a good idea to take care of these things before you begin your escape room adventure. Our restrooms are adorned with framed photos of famous serial killers, complete with descriptions of their crimes. Just a little light reading while you wait to wash your hands. Although the rest of the building is designed to spook you, there are no scares in the restrooms. Trust us, we don't want to deal with the ensuing mess. And no, there aren't any secret clues or hidden objects for you to find in there either. Sometimes a bathroom is just a bathroom. In addition to running to the restroom, there are a few other steps before your game starts.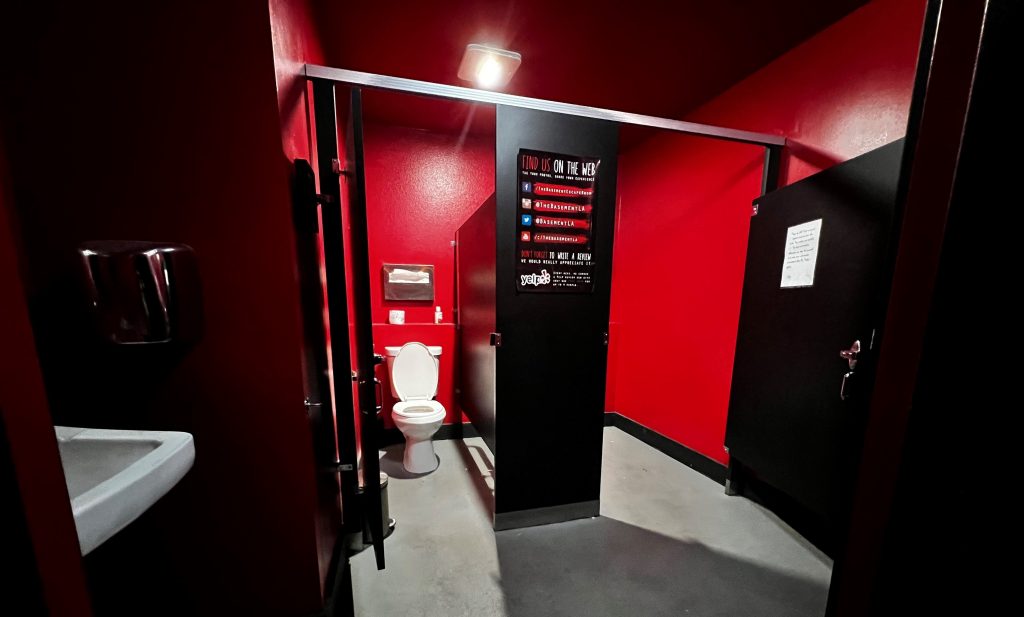 Escape Room Check In Process
Quick and easy, upon arrival we make sure that you and your friends are ready for a fun and safe game. One of our front desk personnel, or perhaps your game master, will greet you. We then check to see if your waivers have been properly filled out. Now, that might sound a little scary, but our waivers basically just say, "Hey, please don't punch our actors or break our stuff, thank you!" Most escape rooms have some form of waiver for each team member to sign.
Lock Up Your Stuff
There are a few rules in place to make you feel separated from the outside world. First, we ask that you leave all personal belongings locked in one of our secure lobby lockers. This includes cell phones and items you wouldn't want to somehow accidentally ruin or lose. Phones are locked away for several reasons, but the two biggest are light and recording.
We set our rooms to a very specific light level for the immersion and challenge of our games. If you bring in a flashlight, it will break that immersion. To ensure the integrity of our puzzles and other escape room design secrets, photos and videos are not to be taken inside of the experiences. You can survive an hour without your phone. (Or can you?) The only things you really need inside an escape room are your group, your brain, and a positive attitude! And like, a grappling hook probably.
What Happens if I Need to Leave My Escape Room Game?
All of our escape rooms are outfitted with "Panic Buttons" that stop the experience and unlock the main door of the room. When pressed twice, the game timer is stopped and your game master is immediately on their way. This is an important call, to be used for legitimate concerns and when a guest needs to leave the room. Whether the experience has become too much for a frightened guest, a medical reason, or they just really need to use the restroom, that guest will likely not be admitted back into the escape room. There are exceptions to this rule as it is at the game masters' discretion.
Again, it's a panic out, not a cute and quirky way to escape the room. No matter the different themes escape rooms present, the goal is always to make our guests feel secure in an emergency situation. These are safe escapes from reality, filled with puzzles to solve and a clock ticking down as time runs out.
You can expect kind and compassionate customer service should you need to leave your room, regardless of the reason. We do not expect an explanation if you do not wish to give one. However, if there's something we can do to improve the quality of our rooms or experiences, your comments can lead to positive changes at our location. Although our theme revolves around horror and the creeping dread, we want your group feeling comfortable. Real fear is very different from the simulated stuff.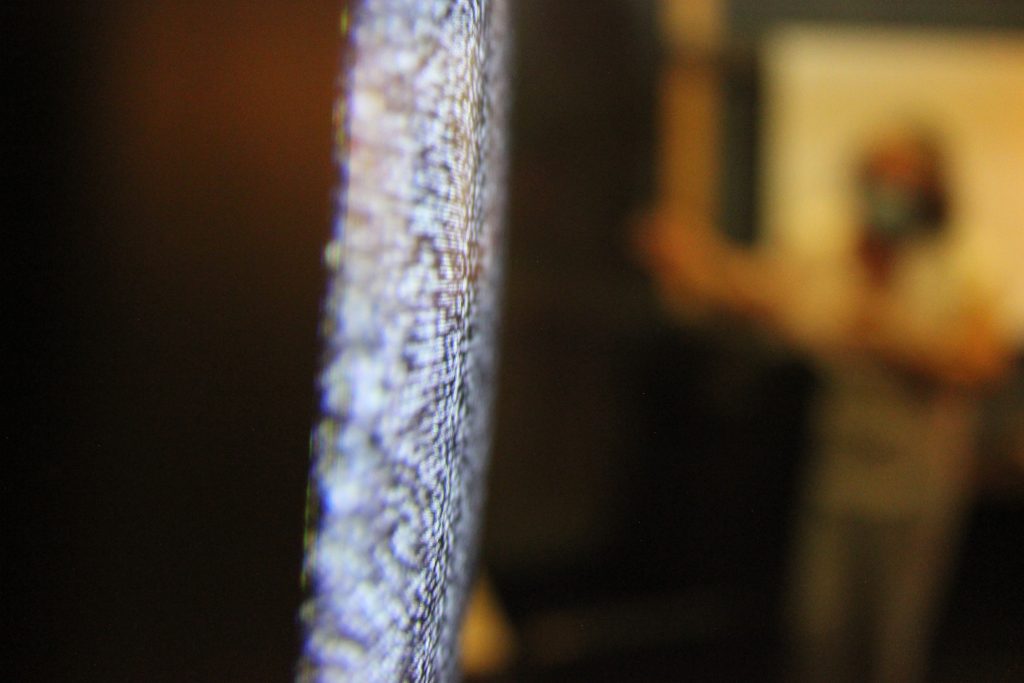 Onward to Escape Room Adventure
Not all escape rooms = scary haunted house. Escape room owners have tried to clear the air on this for a while. Most rooms aren't designed to frighten the average escape room player, but rather to challenge them with a themed room filled with fun puzzles to solve. Even now, years into the global popularity of the escape game, this is a common misconception. Many escape rooms offer experiences for friends of all ages with different levels of difficulty. Just because the door is locked behind you, doesn't mean it's scary! (The first escape room I ever played was themed to the board game "Clue" and couldn't have had an ounce of fear if it tried!) No matter the theme, the key to escaping is communication with your group and the willingness to play and have fun.
Now, just to be extra clear: this might be the case with other big escape rooms open out there, that come up searching for example, "big escape rooms near me". But here at The Basement, we ARE a horror-themed escape room. Our experiences ARE scary, especially if you wouldn't like a clown room, but we're more focused on creating awesome challenges. Teams that escape The Basement feel that they have cheated death and have survived on team work alone!
Sorry, How Did We Get Here? I Was Asking: "Do Escape Rooms Have Bathrooms?"
Alright, well, we may have gone on a bit of a tangent. But yes, escape rooms do have bathrooms. No need to worry yourself! HOWEVER, these bathrooms will not be located inside the games. It's the same way you have to leave a movie mid-viewing if you need to run. If you do have a medical condition that requires your ability to come and go as you need, just let a staff member know and we can make accommodations for you. We want you to have the best time possible.
Thank you as always for reading! Be sure to complete your social media ritual and follow us in all the usual places. We can't wait to eat- I MEAN MEET you soon!