Can You be Drunk in an Escape Room?
The room swirls, spinning on the axis of malcontent and misery. Your head is pounding, throbbing with every crash and scream. Something in your stomach lurches and the dull buzz at the base of your neck burns hotter. As you look about the room, your vision dragging slowly in blurry passes, you realize you've been separated from your friends. Once playing in a group, now you stand alone. No…no…not alone. There's someone standing just behind you, a knife curled in their fist. Perhaps you should have asked yourself, "Can you be drunk in an escape room?"
Escape rooms require communication, focus, and every last one of your active brain cells. Even outside the rules set in place for safety, it's not a good idea to consume any recreational mind altering substances before being locked inside of a room. (Prescribed medication is of course, encouraged. For your own health and wellness, remember to take your meds!) To enjoy these experiences to their fullest, we recommend playing sober, with as much brain power available to you as possible.
Safety is Our #1 Priority
The biggest reason we don't allow anyone to play our escape rooms drunk is to ensure the safety of all guests and staff. Most escape rooms have similar policies as guests under the influence have a tendency to hurt themselves, harass the actors in the room, or wind up breaking things. This is not limited to alcohol consumption. We have had our fair share of horror stories involving all manner of bodily fluids inside our rooms. I'll leave it at that. To play an escape room drunk gambles with the safety of too many people. At The Basement: A Live Escape Room Experience, although our theme revolves around blood and murder, safety is built into everything we do.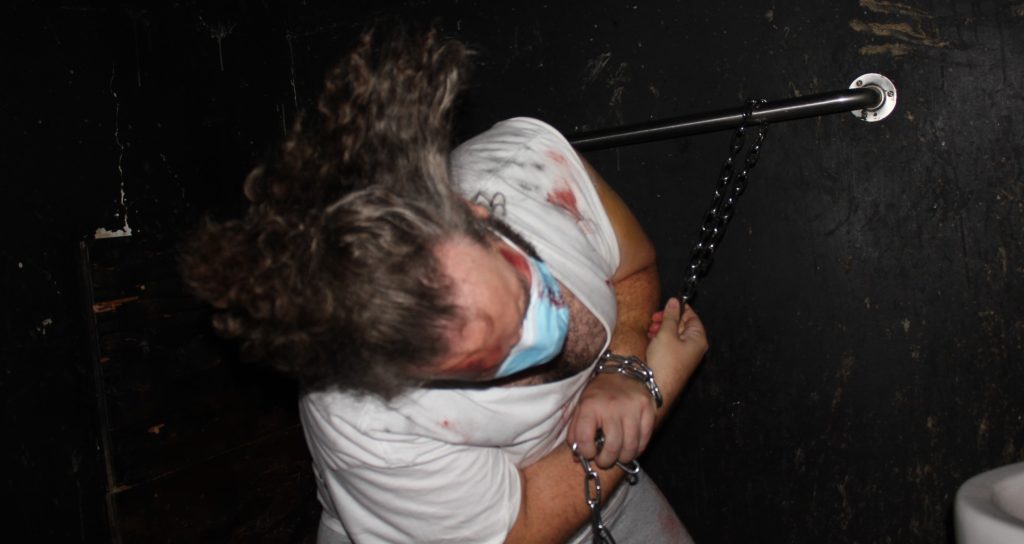 Alternative solutions
If drinking is an important part of your party/outing experience, we definitely recommend celebrating after your harrowing escape, or drowning your sorrows of loss at the bar. Nothing ails being killed by a cannibalistic serial killer like a strong drink! Please note that we do not serve alcohol or allow alcoholic beverages on the premises. Soft drinks, energy drinks, and water are available for purchase at the front desk.
Be Cool to Your Game Master
It pays to be open and honest with the staff here at The Basement. If you're starting to feel the effects of something while inside the room and it's inhibiting your ability to act safely or participate in the game, let your game master know. We can help you out, get you hydrated, and keep the game running for the rest of your team. This way the other players can continue playing! Let's say something goes horribly wrong and a guy ends up getting sick inside the room, that's game over for everyone. It's so much easier to exit and get assistance from your host. There are "panic buttons" located throughout all of our escape rooms. Pressing one twice will unlock the door and get you out of there. We want to ensure that everybody has a great time, escaping the outside world even if for just an hour.
Escape Rooms Have Rules for a Reason
Before your group can run off and find all the clues, no escape room experiences is complete without walking through the rules of the game. These all tie back to safety or overall integrity of the adventure. It's super important for the whole group planning to play, to pay attention while we share these rules. Communication is key, whether it be with your escape room host, or each other. It can complicate things immediately if guests are unruly or unwilling to listen. So just be cool, that's all we ask.
It's Easy to Get Caught Up
Escape rooms are safe, confined spaces. It's easy to feel cut off from the outside world. In the heat of the moment, even sober guests can make extreme judgment calls that could land them on the floor. In The Courtyard, I have needed to remind otherwise rule-abiding players not to parkour off of the railing, or jump down from the porch. Although our games are meant to make you feel like you're the star of an action movie, no such stunts are required. That's not to say it isn't fun, just think more Scooby Doo and less Jason Bourne. Did Scooby Doo ever escape a cannibal serial killer? Would eating a talking dog be considered cannibalism? We're asking the REAL hard hitting questions today.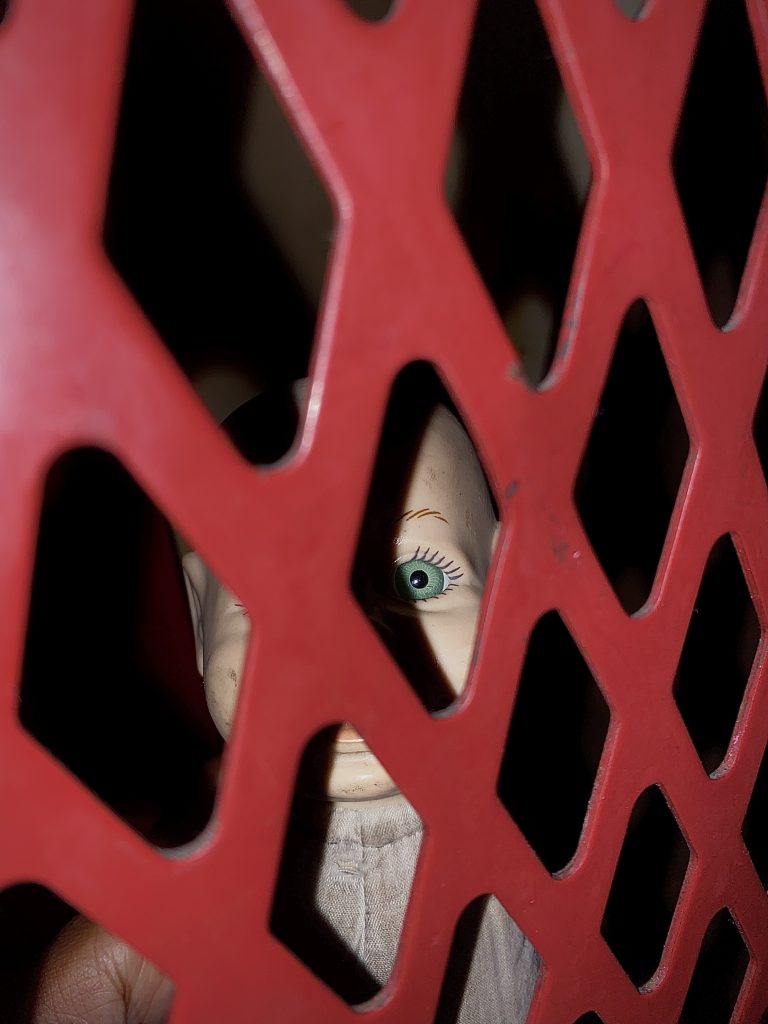 Can I Drink Alcohol Before I Play an Escape Room Game?
The short answer is: Not really. Guests who are visibly intoxicated will not be allowed to participate in our games. Please don't roll up with a drink in your hand. If you do, don't expect to be solving puzzles or finding clues tonight. Our check-in process is monitored as closely as our games are! All this to say, we want you and your team to have a good time in the safest environment possible. Please don't break our rules and you'll get to have a super fun time! Easy as that.
Audience Participation
When playing escape rooms, there is a time limit set as you work to escape the room or complete a given task. Together with your family, friends, coworkers, and teammates, you rely on each other to uncover clues and solve puzzles. Whether you're on a date, a team building excursion, or just a fun night out, your team is counting on you to bring your A Game. The key to success is teamwork. It's hard to be on the same page when you're blitzed.
(Okay, I'm starting to sound like a D.A.R.E. advocate, but I promise I'm not a total square.)
And hey, winning isn't everything! Having a totally awesome experience and immersing yourself in the story is a completely valid way of playing escape rooms. You can learn more about Losing in Style in our blog post, Can you Fail an Escape Room?
Get a Clue
Next time you grab your teammates and visit The Basement, leave that amazingly expensive bottle of Champaign at home. Or that boot filled with beer. Or that gross martini that's so dry it's basically just olive juice. No matter what your drink of choice, it can wait until after your escape room. If you have any questions about our inebriation policy, booking an experience, or you're just dying to share that Toby-Inspired cocktail recipe, drop us a line on our Contact Page! Thanks for reading and be sure to check out our Instagram for the latest and greatest updates and spooky fun!